Dance FAQ's
How long is your dance season?

Our classes run for 10 month from September to mid/end of June.

Why do I have to register online? Can't I register in person?
Our dance school management software allows for digital documentation only. So each dancer who registers with ESD must complete an online registration form. Your child's spot is not secure until you have registered online and submitted your Registration Fee (see below).
How do I pay my tuition?
In order to secure your dancer's spot in their desired class(es), you must submit a $25 non-refundable Registration Fee).
Your child's spot is not secure until you have registered online and submitted your Registration Fee.
Evolutions School of Dance accepts the following payment options:
~ We are no longer accepting Credit Card payments for our full year program's tuition. Monthly payment made by Monthly Withdrawal from your desired bank account made by the 15th of each month (September to May). It is your responsibility to ensure that all banking information on file is up to date.

All late payments will be subject to a $15 charge.
Any NSF payments will be subject to a $30 charge.
Sessional class registrants, please enter your credit card information at registration. 
Why do I have to pay the full monthly tuition in months where there are fewer classes?
ESD guarantees that 35 classes will be offered during the dance year. When you enroll your dancer in our dance classes, you are enrolling in the entire year (a 10 month season). To make payments more reasonable for you we divide up them into 10 equal payments. Please note that we do ask for the first payment in September to include both the first and last month's tuition total.
At the end of the year, regardless of whether there were 3, 4, or 5 classes in any given month, your child will have had the opportunity to attend at least 35 classes. If, due to the way holidays and studio closures occur, we cannot guarantee 33 classes on a given day, students are invited and encouraged to attend the same (or similar) class on a different day to accommodate this situation.

Can I watch my child during regular class time?
Parents are not able to watch their children during class time. This results in many distractions and will take away from your child's learning while attending class. We do schedule "Parent Viewing" classes in the first and second semesters so that parents can observe their child's growth and progress. As we get closer to the year end recital there may be opportunities for parents to come watch the final few minutes of the class, but please know that this is done at the instructor's discretion.

If there are instances where children are feeling anxious, particularly at the beginning of the year, we may ask parents to walk their dancer in, but we will ask you to leave once your child is more comfortable.
What can you tell me about the year end recital?
The final recital will be held sometime in June. As a culminating event of all their hard work, ESD encourages all dancers to participate in the recital. This is not mandatory and dancers may decide not to participate. The year end recital is held at A professional theatre in or around Calgary. There may be a costume rehearsal a week prior to the recital in which all dancers are required to attend, as well as a Technical Rehearsal in which our intermediate and senior dancers are required to attend.
Tickets for the recital are generally between $15-$20/ticket and can be purchased at the studio.
There will be ABSOLUTELY NO RECORDING DEVICES permitted in the theatre during the recital (this includes cameras, video cameras, phones, etc). We offer our families the opportunity to purchase a professional, high quality edited DVD of the final recital at the cost of $25-30/DVD. We also provide the service of a professional photographer who will have images available for download after the recital. Please note that ESD does not profit from the sale of any of these items.
Recording devices such as these can interfere with the technical equipment required to operate the recital. However, the most important reason we do not allow photography or filming of any sort is to ensure the safety of our dancers. Flashes and bright lights can be distracting to the dancers on stage, as well as to the other audience members. Thank you in advance for respecting this.
Is there a Photo Day? What does it involve?
Yes, Evolutions School of Dance will schedule a photo day, closer to the recital date, held at the studio. A professional photographer (Mark Knowler Photography) will be hired to take quality images of your child and their group. Order forms will be available prior to the photo day. All pictures will be taken of children in their costumes for the recital, NOT their regular class attire.
Does my child require a costume?
All dancers performing in the year end recital will require a costume.  All costumes will be ordered from an online catalogue. A costume deposit will be required in November, and the final amount will be charged in March. 
What is the Performance Division? How does my child get involved?
The ESD Performance Division is designed for the committed and serious dancer (ages 5+) with a passion for dance performance. All dancers in the Performance Division take classes from the Competitive classes selection.

Dancers who wish to enroll in Performance Division Competition classes must have previous dance experience and permission from the Studio Directors. Please contact the studio for an assessment or class recommendations if you are new to ESD. Please go to our Performance Division page for more information.

Only PD dancers will be invited to attend competitions and festivals.
Please note that there is an additional fee for competition entry fees and for costumes.
My child wants to compete. How do I make this happen?
Only dancers who are accepted to the ESD Performance Division will be permitted to compete. If dancers are interested in auditioning for solos, duets, extra groups, they should contact the office for additional information. Please see our Performance Division page for more information.
What is the volunteer commitment?
Parents are not required to volunteer regularly at Evolutions School of Dance. We will, however, ask for parent volunteers to assist backstage at our year end recital. With so many young dancers, it is imperative that we are able to keep them safe and supervised. Please understand that we will need your help and we are not able to do all of this on our own. Each class will require at least 1-2 volunteers. Unfortunately, if we do not have adequate volunteer supervision from each class they may not be able to participate.
Why does my child need to wear certain attire to class?
Each studio will have their own standard dance attire that dancers are required to wear to each class. Proper dance wear is very important: it is form fitting, allowing the teacher to see the alignment and musculature of the body and allows the teacher to see the body, giving better corrections. It also helps to build a community within the dance school. Like a corps de ballet, dancers feel unified and as part of a community when they are all dressed alike. A group of dancers wearing proper clothing looks professional, put together and connected as a group. By avoiding street clothes, dancers do not have to worry about brand names, logos or designs – making their time in the dance studio more enjoyable. Essentially, dance wear creates community and brings a smile to our dancing faces!
How do I make a ballet bun?
Here is a great link to a video to help parents create a ballet bun for class every week.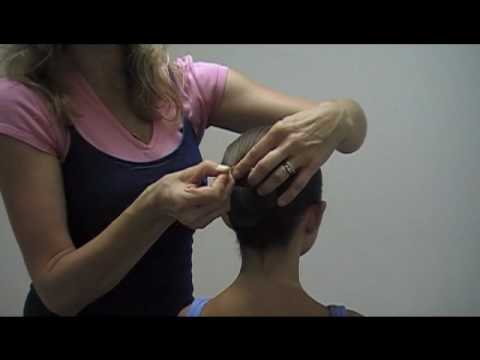 How do I stay updated and informed about the happenings at ESD?
It is the responsibility of all ESD parents to remain informed and up to date on the happenings, schedule and events of the dance studio. ESD faculty cannot be held responsible for ensuring that parents remain informed.
As we have made a promise to be green, we will not be printing out paper copies of newsletters. Instead, we send out a monthly email newsletter to your email address on file with us. Any correspondence regarding recitals, photos, performances, etc will be included in our monthly newsletter. You will also be able to view any communications as well as your own personal account information on our Customer Portal, which can be found here.

Can I withdraw my child from classes after they begin?
If you wish to withdraw your child from Evolutions School of Dance, 1 month's written notice must be provided to the director on the 1st of the month. One full month after notification of withdrawal, automatic payment will be terminated. If fees have been paid partially or in full, a refund cheque will be provided for the remaining amount. There will be no cancellations with refund accepted after February 1st due to performance preparations.
If you have any questions pertaining to the happenings of ESD, do not hesitate to email the studio at info@evolutionsdance.com